You guys....I am SUPER excited to invite you to a brand new event in Round Top Texas!!! I feel like I have been holding a secret for a long time!!!! 

Meg Duerksen, Tara Royer Steele & I are hosting The Gathering Retreat in Round Top, Texas May 10 – 13 and we would love for YOU to come & get creative with us, shop for all the great Texas "junk" and eat the best food!
The Gathering Retreat is all inclusive… meals, lodging & supplies for the creative workshops are included.
TO REGISTER CLICK HERE.  – it is less than 3 months away!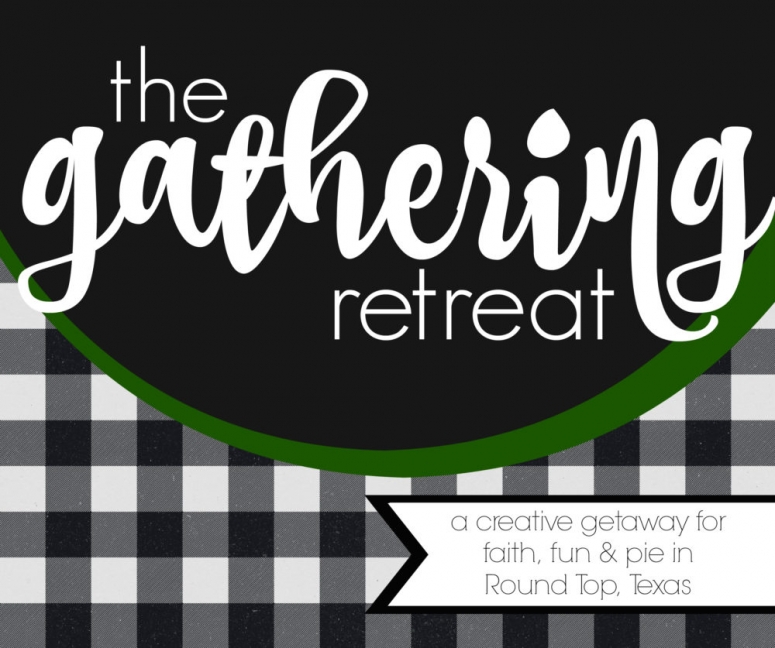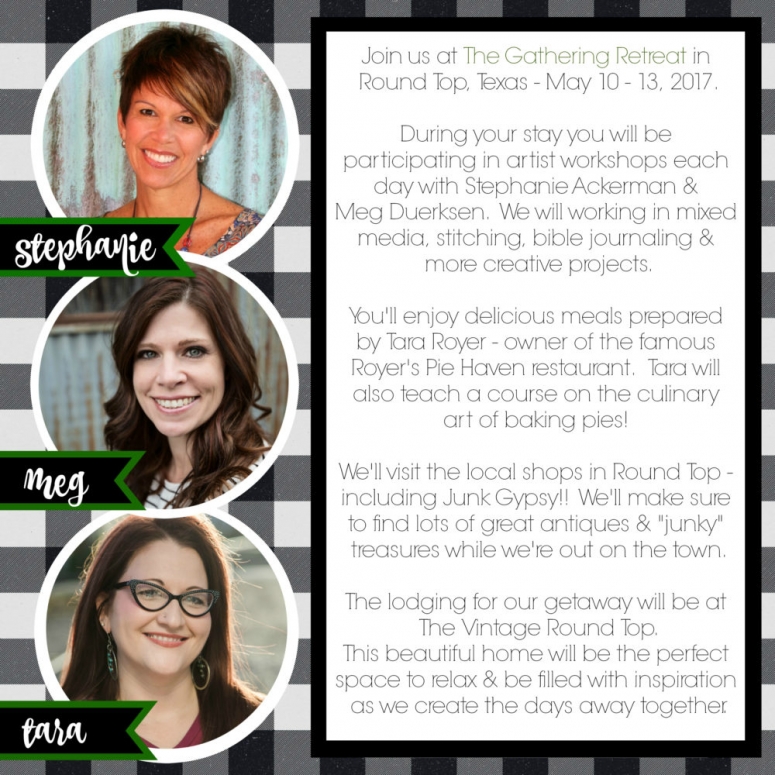 Meg, Tara & I each love bringing women together to celebrate their gifts. God has made all of us to create and made a million different ways to do it.
Using our creativity we can worship Him through painting, sewing, drawing, cooking, writing or photography – we can bring Him glory!
We know that it can often be hard to make time for yourself to be creative but we also know that we when make it a priority – we are filled up.
Our hope with this retreat is to remind you of the super fantasic, creative woman God made you to be and we want you to have a time away that is inspiring, relaxing and uplifting.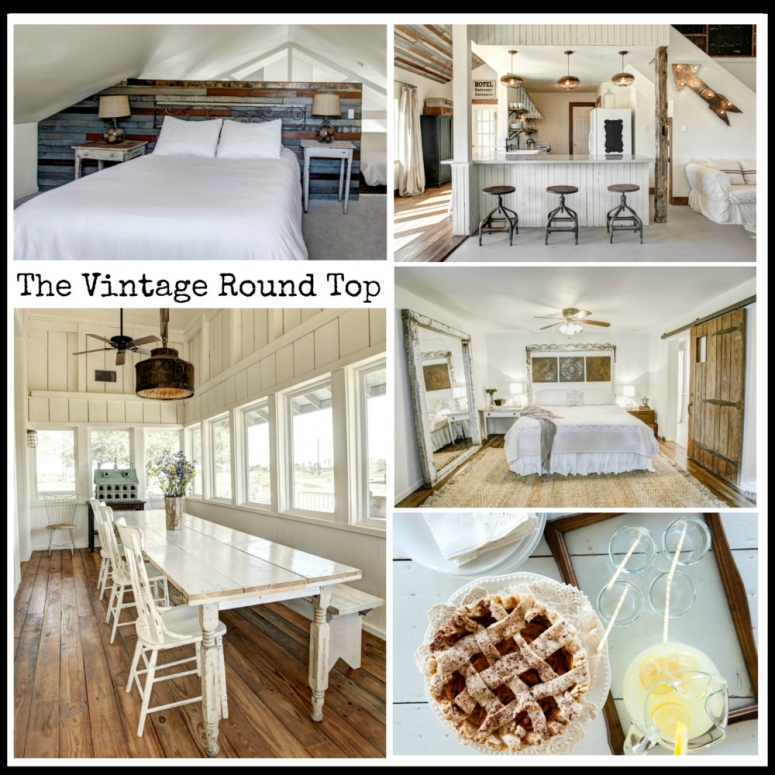 This retreat will be held at The Vintage Round Top and it is amaaaaazing! We get to stay here and be creative all day in this beautiful space and we are all sorta giddy about it!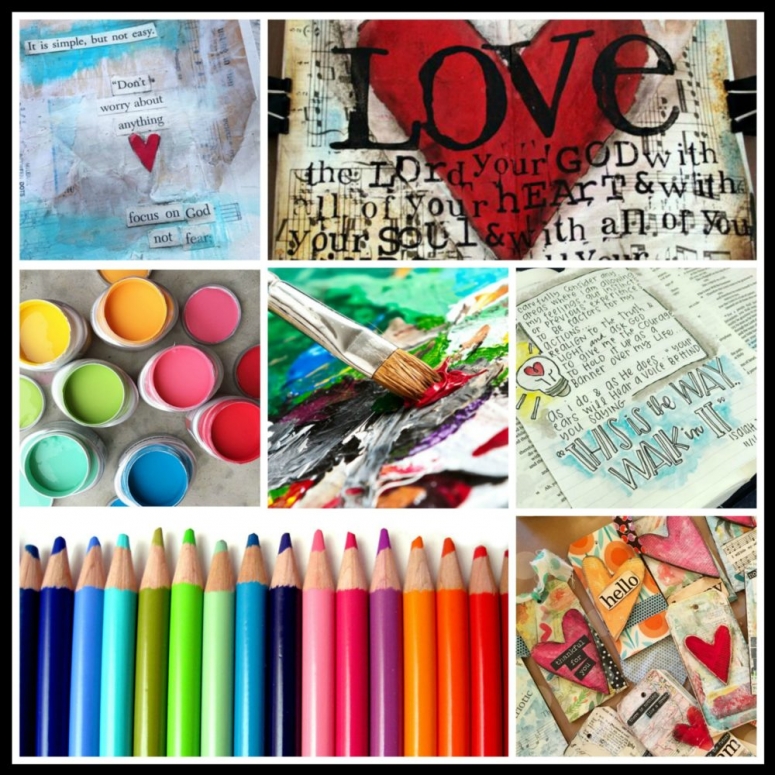 You will spend lots of time in creative workshops with Meg & I because we enjoy working together so much! We promise many, MANY hours of  messy, colorful creating together! All your supplies for these workshops are included in your registration so all you need to do is show up!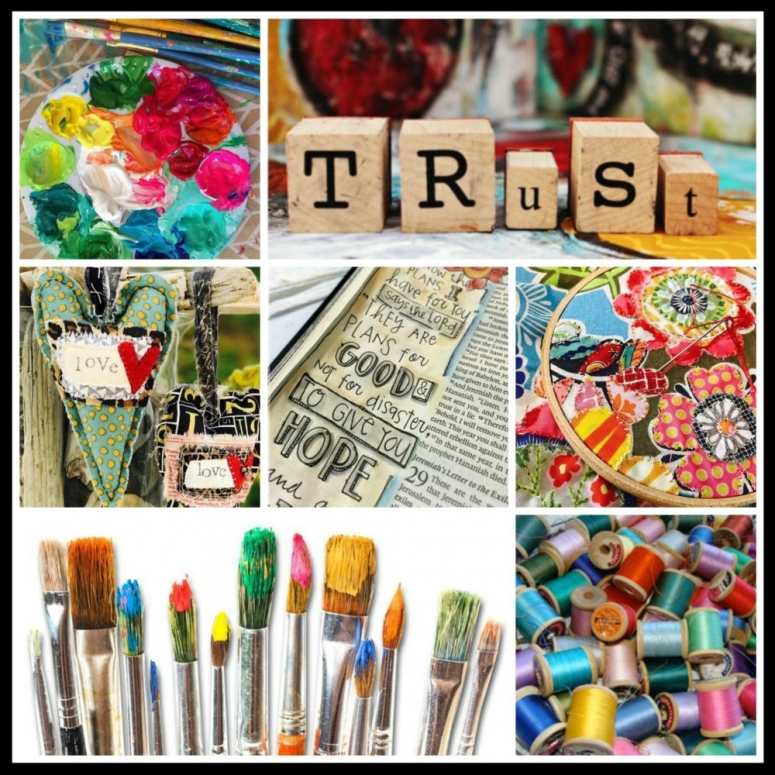 Tara Royer Steele is going to make sure we are filled up with home cookin' from morning till night and she is going to teach a pie baking class for us! 
There will be meals at the house but also get to visit Royer's Pie Haven & Royer's Round Top Cafe too. Would you just look at this menu?!!!  (And this is only about half of the options!) I can't wait to try ALL the pie!!! (Be sure to bring your stretchy pants )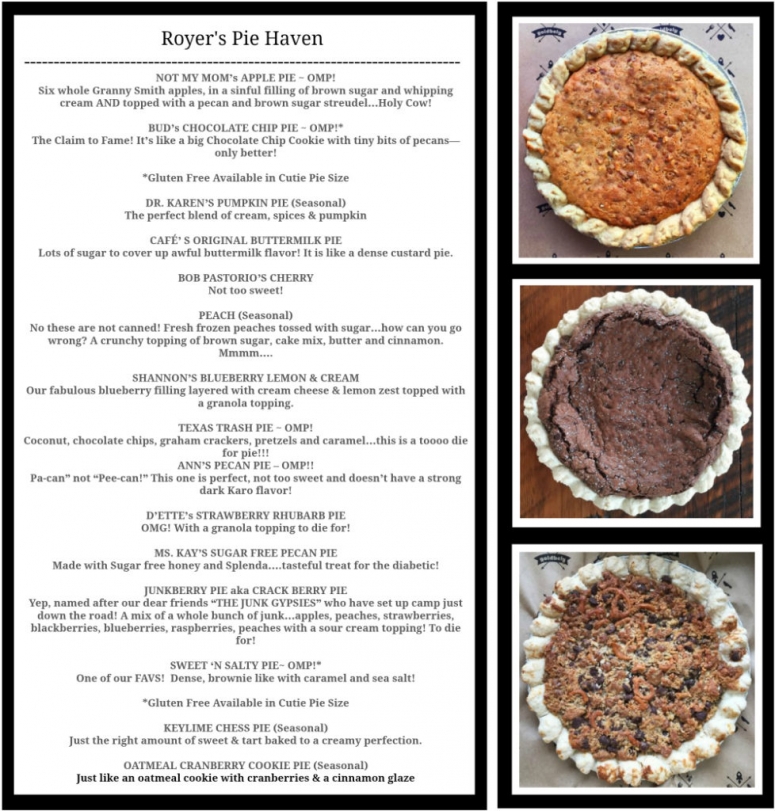 Meg loves to go junking, duh! So she is going to show us how..in Round Top no less!!! whaaaaaa????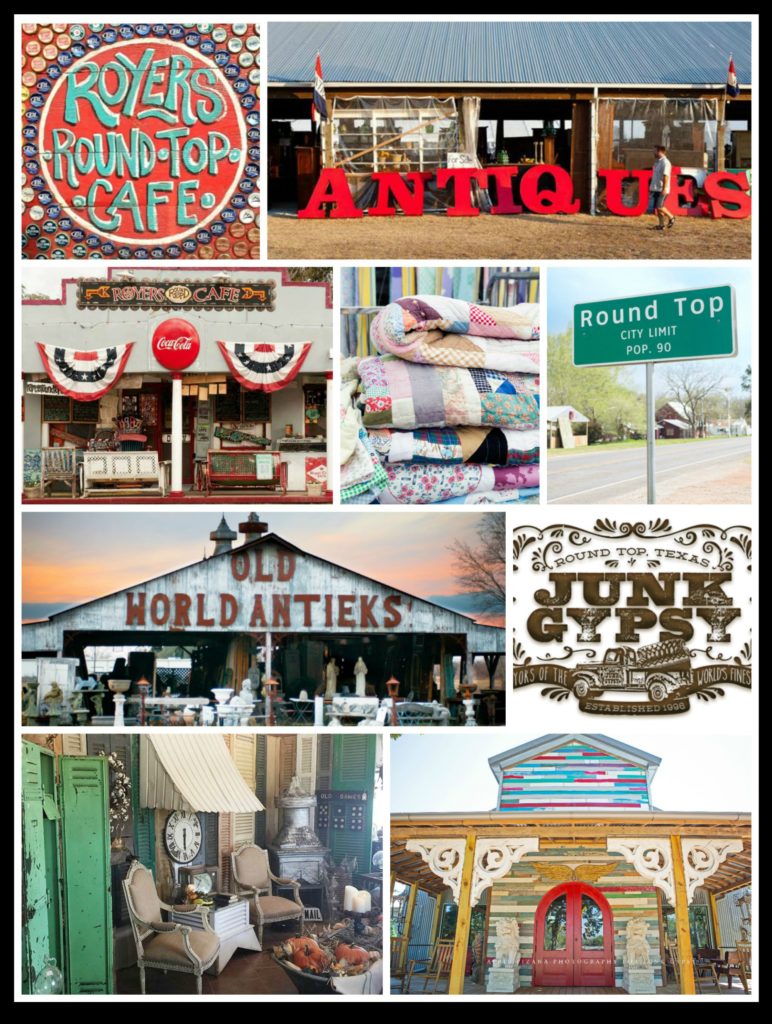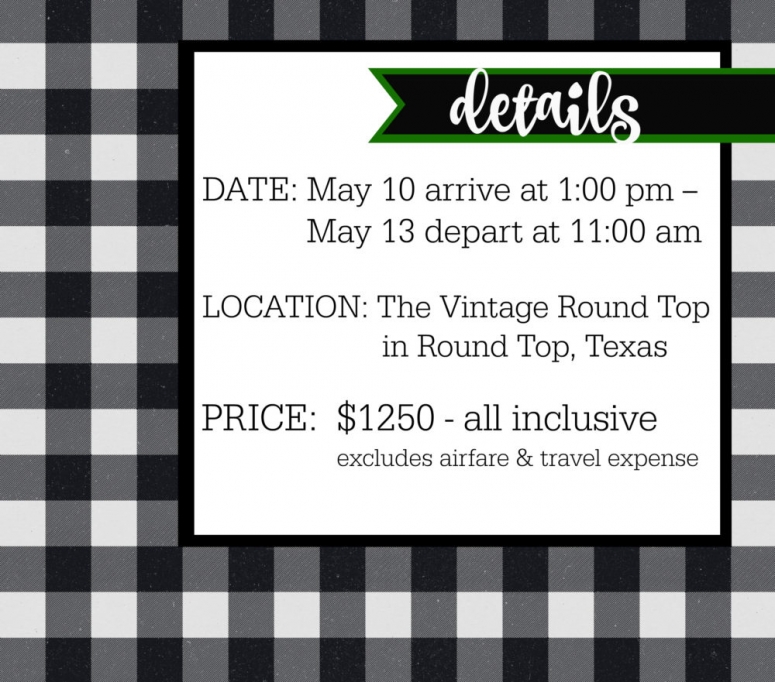 IMPORTANT FACTS:
1. Registration is open right now!  Click here. 
– First payment of $250 is today.
This payment is non-refundable but will go towards your total registration cost.
– Second payment of $500 is due on March 15, 2017
– Third payment of $500 is due on April 15, 2017
2. The house sleeps 15 – many queen & king beds meaning most will have to share beds.
3. If you will be flying please fly into IAH airport – Houston, TX.
4. Airfare & travel expenses are not included but we will take you to/from the airport on 5/10 & 5/13 if you need it.
Who's ready for Pie????